Cal Poly Helps Formulate Healthy No-alcohol Wine Refreshment With H2O Sonoma Soft Seltzer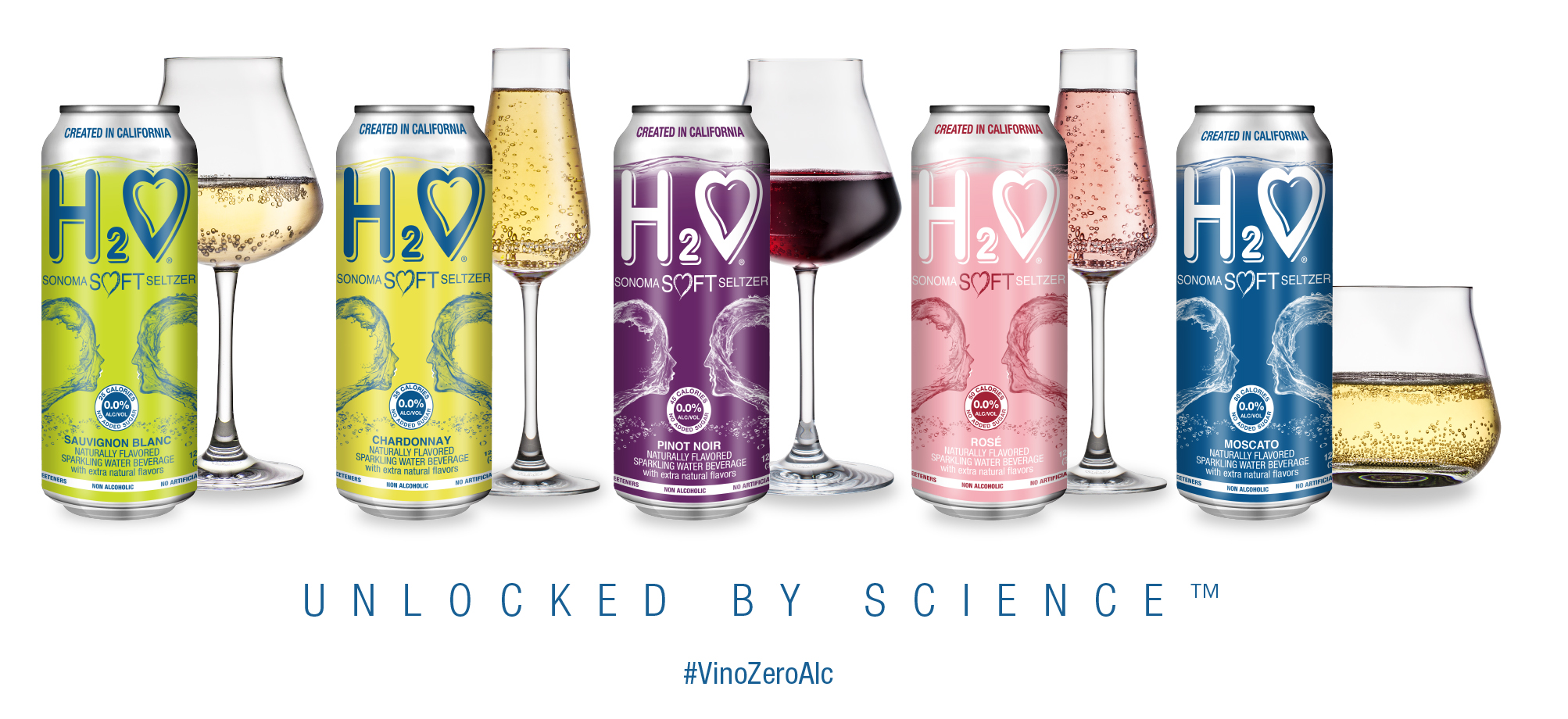 Happy hour has taken on an all-new meaning with a new sparkling beverage that not only tastes like premium California wines but contains zero alcohol and has added nutritional benefits. Sound too good to be true? Once it was, but thanks to a collaborative effort between the Cal Poly Food Science and Nutrition Department and a California winemaker, the wait is over.
H2O Sonoma Soft Seltzer, the first wine-infused no-alcohol sparkling refreshment of its kind, hit the market in July 2020, after a lengthy collaboration with Associate Professor Angelos Sikalidis, who among other things works in designing functional products and foods that provide enhanced nutritional value, and Georgos Zanganas, founder of H2O Sonoma Soft Seltzer. Adeline Maykish, a Cal Poly graduate student in the Department of Agriculture National Needs Fellowship program, also assisted with the research leading up to the beverage's launch.
"While pouring thousands of taste-tests of our exceptional wines at Whole Foods Market over the years, many customers expressed their desire for a wine-themed no-alcohol refreshment — something truly interesting they could drink anytime, anywhere," Zanganas said. "Wine grapes are packed with antioxidants, which have some incredible health benefits."
Cal Poly's Food Science and Nutrition Department supported research on identifying nutritional enhancements to the beverage, including electrolytes and antioxidants, for even better hydration that could benefit the customers' health and immune system, Zanganas said.
One of the benefits of the beverage, said Sikalidis, is that it gives greater access to the pleasure of partaking in wine without the potential health detriments associated with alcohol. "People who drink this beverage can gain benefits in terms of hydration, antioxidant support and possibly, immune function," he said.
Second-year graduate student Maykish assisted with reviewing the health benefits and the marketability of the non-alcoholic beverage. "I am interested in the alcohol industry as a whole, but particularly the wine industry," Maykish said. She contributed to a research paper published by Sikalidis focused on young consumers' growing interest in and willingness to purchase a wine grapebased no-alcohol beverage with enhanced nutritional properties. Additional publications investigating the health benefits of various beverage types were also produced.
"The benefits of this collaboration extend beyond the partnership between the college and industry, to aiding students and the California wine industry as a whole by doing pertinent applied research aiming at practical issues," Sikalidis said.
Three of H2O's eight planned varietals — pinot noir, rosé and sauvignon blanc — are available now. The remaining, cabernet sauvignon, chardonnay, merlot, moscato, and zinfandel, will be available in the coming year. The H2O soft seltzer beverage is currently available at www.H2Oseltzer.com and on Amazon and will soon be available internationally.
---
Visit Cultivate Spring 2021 to read more stories.
Related Content